Ascot Hotel Blackpool
Dear Doug,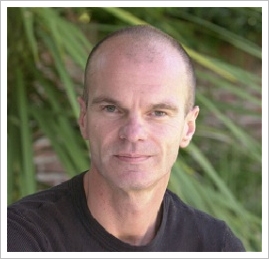 I have recently taken out some hosting with you and it was a little fiddly to start with in setting up and troublesome security certificates; coupled with me getting to grips with a different set up.
I would just like to say that Alison has been really very efficent and helpful and quick and patient at sorting everything out for me, and getting it just the way I wanted. She quickly understood the problems and came up with solutions, and answered all my questions by return.
She really is a great asset to you (you know that anyway) but I just wanted to say!
Thanks,
Kim
Sinden Productions
"As a 'computer virgin' in the last century, setting up a new business, I contacted YNH Ltd. Not only was I able to purchase all of the domain names that I needed (and some that I hadn't thought that I would need, but did!) through them, but they also helped me start the web pages up, explain to me how it would work, supply me with a very easy-to-follow booklet and even design the basic layout. All at a very good price (but I don't want them to know that). I have always gone through YNH Ltd. to buy my domains and start new sites. Not only are they unfailingly courteous to people like me (who are still surprised when they can actually start the computer with the right button), but they are fast and efficient when dealing with problems and queries.
I am not sure what I would do without them! I would unhesitatingly recommend them to anyone who appreciates good old fashioned care in an ultra-modern business".
Marc Sinden
St. Bees
"I have been with Your Name Here for several years, having earlier used a couple of other well known hosting services. Best move I made! Not only a personal service, but often definitely over and above the call of duty. They have on a few occasions helped me with problems which were not within their remit as a hosting service.
I would recommend (and frequently have recommended) their services to anyone who wants an efficient, friendly and personal service. Anytime I call, I feel I am talking to a friend".
Ian McAndrew
Gym Ratz
"Thank you all at www.your-name-here.co.uk for your fantastic service and web hosting options that have kept our web site(s) up and running since the start of our business in 1999. YNH have always provided a top level of support, packages and solutions needed to meet our on-line business growth and hosting requirements. Thank you again".
Pete Walker
Matrix Training
Alison, Craig and the rest of the YNH team are all superb. Customer focused and solution oriented, it is so good to always be able to speak to a real person!
Kate Benson
Safety Here
I have been with Your Name Here since 1999 and am delighted to say that Alison and the team have provided absolutely excellent customer support since then. In an industry where support is increasingly offered 'online only', Your Name Here sort any issues quickly and efficiently and it's reassuring to know that you can talk to a real person!
Their hosting and domain names services are competitively priced and they have frequently assisted with website development issues where others would not.
I would recommend their products to anyone who is looking for hosting packages and domain names whether for resellers or as individuals but above all for their excellent after sales support.
Thank you, Your Name Here!
Chris Bentley